Gallery / Reading room
about Gallery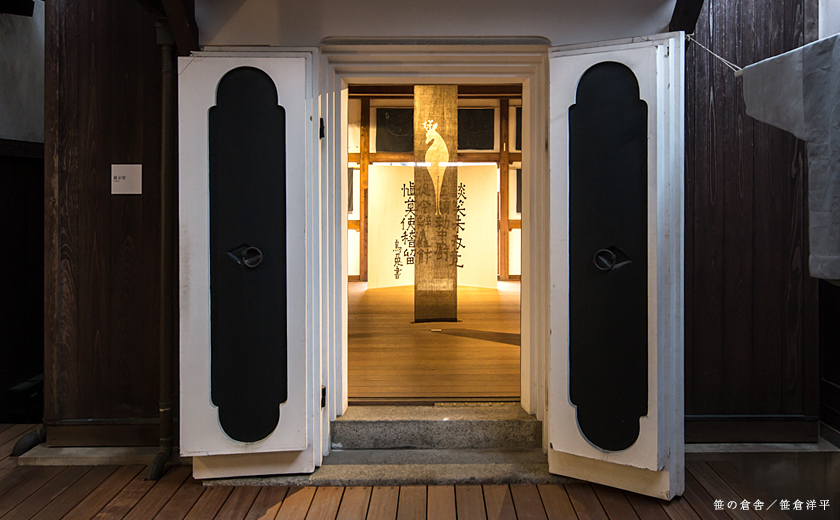 Our gallery is a former storehouse.
A storehouse can be nostalgic for people who are familiar with it; for those who never knew it, they can feel new and yet somehow comforting.
The storehouse was built in a traditional style of architecture and was particularly suitable for storing food.
Its beautiful white plaster walls offer you a glimpse of the excellent techniques of plasterers.
It is in great condition and has a front door that is simply majestic.
We have replaced the wall on the west side with a glass wall to bring in natural light and propose a new way of using an old storehouse.
Our gallery hosts exhibitions that help you appreciate the charm of the culture and traditions of Nara and Japan.
about Reading room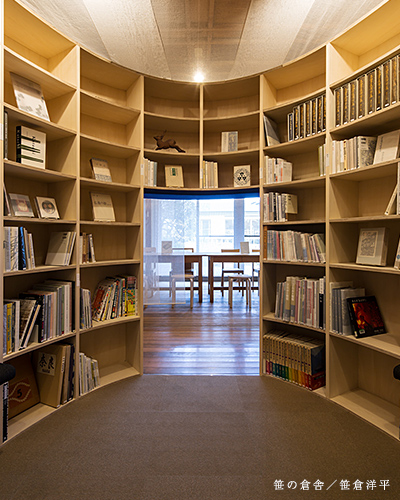 Our reading room is filled with approximately one thousand books about Nara, traditional culture, folk arts, agriculture and food.
The round bookshelf was specially designed to represent the form of a cocoon.
There are old and rare books that you have seldom seen.
Since Nara has been famous for its fine cloths, especially mosquito netting, from long ago, we have decorated our reading room with them.
We hope you enjoy reading in the pleasant, cocoon-like environment.